What are the best marketplaces to sell sneakers?
Shaba
As sneaker prices continue on an upward trend, more and more people are becoming sneaker resellers – even if it's a 'hustle' on the side, the sneaker reselling market is actually quite profitable right now. For most people, the motivation to become a sneaker reseller comes from the premise of the profits that come from the business; for others, the premise comes from the perceived 'lifestyle' of a sneaker reseller. As I scroll through TikTok or other social media platforms, I see more and more people almost advertise the life of a sneaker reseller as one that has no downs and only ups – people believe that the life of a sneaker reseller is one that is surrounded by money. This creates the perception that it is an easy profession but let me clear this is up – it is definitely not. The occasional sneaker here and there is not hard to sell but scaling up your business to one that makes the amount of money that is usually flaunted on TikTok videos is a path of struggle and perseverance. Despite this, I am not discouraging anyone from this business – if you get the hang of it, it can help you provide yourself and for your family. Therefore, today, I bring you this article that sets out the best places to sell new and used sneakers.
Stock X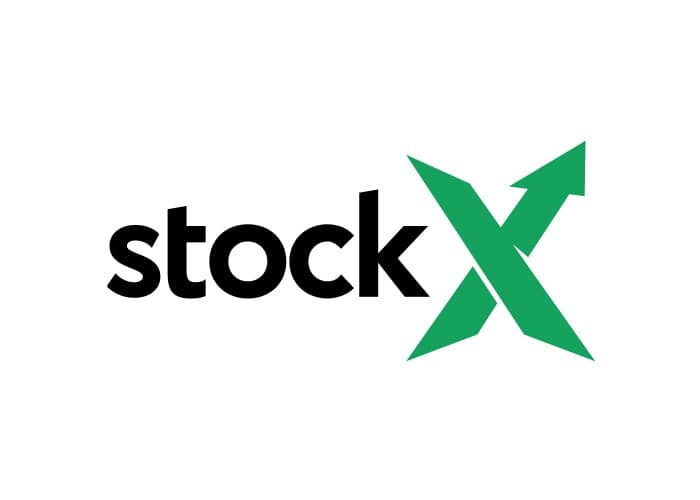 Stock X is a very popular sneaker marketplace and often is the benchmark for the 'resell' prices of most shoes – originally founded in 2015, the marketplace gained a lot of attention and even got investments from high profile celebrities like Eminem. Stock X is actually a joint venture between former IBM consultant Josh Luber and Billionaire Dan Gilbert, who actually owns the Cleveland Cavaliers NBA team. Stock X actually refer to themselves as the 'world's first stock market for things' – by things, they mean clothes, electronic consoles and shoes (today, we'll be primarily focusing on the shoes part). In essence, Stock X acts as the imaginary middleman that brings together seller and buyer – instead of a seller looking for a buyer, the buyer only interacts with the middleman (Stock X) and the seller advertises his product via the middleman. The attraction of using Stock X for both seller and buyers comes from its popularity for one – sellers know that due to the international popularity of the platform, the products that they advertise will get a lot of attention. Similarly, buyers know that due to the fact that Stock X is one of the most popular sneaker marketplaces, all the newest and rarest sneaker releases will be available on there. Therefore, due to this coincidence of wants, Stock X is able to function well as a middleman.
So, how does it actually work? Stock X provides an easy platform where buyers can locate a model they fancy and buy it outright, or they can place a bid on the model. It is up to the reseller if he accepts the bid or tries to push up the price that the buyer is paying, and he/she decides the price to buy the sneaker instantly. After a purchase is made, the seller ships the shoe to Stock X where they are checked to make sure they are genuine – this is another reason why Stock X is popular. Buyers can have complete confidence in the fact that the shoes they buy are 100% genuine; the small green Stock X tag that adorns a 'legit checked' shoe indicates that the sneaker you are wearing is real. Recently, it has almost become a trend to leave the green Stock X tag on the shoe (initially, it was removed and discarded) to let everyone know that the sneakers that are on your feet are real. Back to the process: after the shoes are checked, they are shipped to the buyer. Once the sneakers are legit checked, the money for the shoe is released to the seller. Overall, the amount of time it takes to buy a sneaker can be very different because it depends on a number of variables like when the seller ships the sneakers to Stock X, how long it takes to check if they are genuine and a number of other things.
Stock X is a platform that is made for resellers in many ways – because all shoes sold on Stock X are 'deadstock' (never worn), there is no need to fuss with the process of uploading images of the shoe to the website. Stock X already has all the information on the shoe on their website including colourways and model numbers. Furthermore, the fact that Stock X reaches such a global audience increases the amount of attention that your sneakers get and this can only be beneficial- as it is said, there is no bad promotion. As I was researching, I came over a frankly shocking statistic – Stock X handles nearly 2 million dollars of transactions a day; this statistic is simply a testament to how easy the platform is to use for both sellers and buyers alike. However, there are some drawbacks of using Stock X: the main one that drives sellers away from using the marketplace is the seemingly preposterous fees that are placed on them. Initially, Stock X has a 9.5% sellers fee – this doesn't seem like a lot but let me put it into context. Let's say (for example), that you are able to sell a sneaker for 500 dollars – just the sellers fees on their own would mean that $47.5 drifts into the pockets of Stock X. This doesn't even take into account the delivery charges. Nowadays, it is not common to see sneakers trading in the 1000 to 2000 dollars range – the absurd fees almost rob you of a tenth of your profits so many sellers are driven away from using this platform because of this fact.
Overall, Stock X is a good platform to sell sneakers – despite the high fees that take away almost 10% of your profits, the attention that your sneakers will receive is almost unparalleled. The chances that your sneakers will actually sell is much higher if you use a trusted platform like Stock X and this is the primary reason why many sellers are willing to pay the fees.
GOAT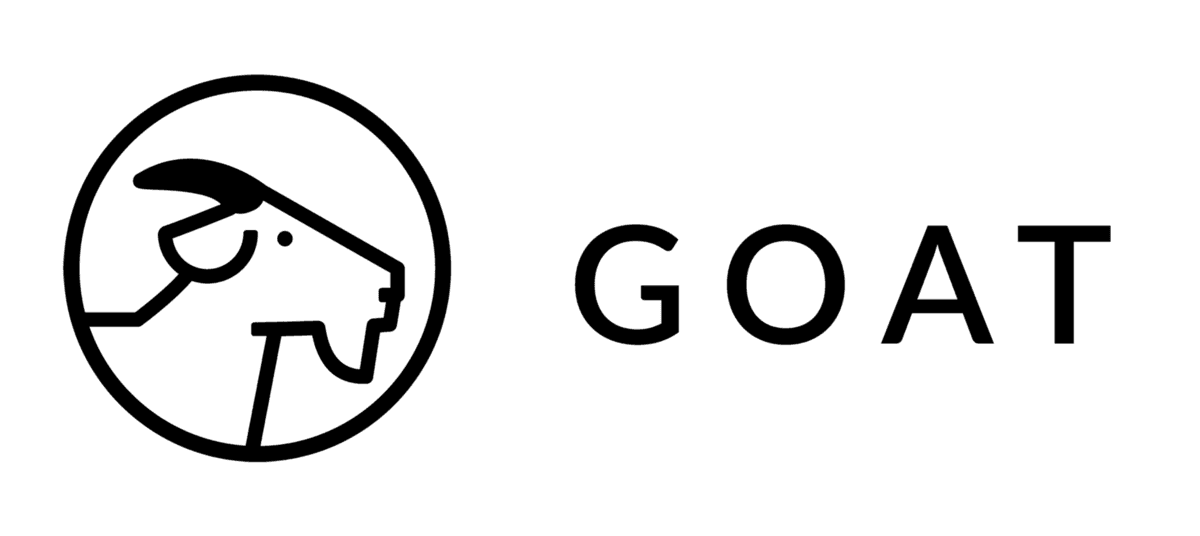 GOAT is another sneaker platform that is widely known – it has done almost $100 million in funding and has 7,000,000 users (statistics are from 3 years ago – trust me, the numbers have probably increased exponentially). The cofounders of GOAT go by the name of Eddy Lu and Daishin Sugano; before GOAT, they tried out many different business ventures but GOAT was the one that's just clicked. GOAT started up around the same time as Stock X, in 2015 – personally, I believe that Stock X edges GOAT in terms of popularity but both are equally respected in the world of sneaker resellers.
One advantage GOAT has is that you can sell both new and used sneakers – this gives GOAT an edge over Stock X, on which you can only sell deadstock sneakers. Similar to Stock X, GOAT acts as a middleman between buyers and sellers – thus, it is quite effective to use as a marketplace to sneakers. Although it doesn't receive the same global attention as Stock X, GOAT has developed its own niche – despite the fact that it is a trusted platform that is easy to navigate, you can sell both used and new sneakers on there. The fact that you can sell and buy used sneakers opens GOAT up to a whole new group of people who are in the market to sell or buy used sneakers – another platform where you can sell used sneakers is eBay however the fact that even used shoes are checked to be genuine gives GOAT an edge over that platform too.
Selling on GOAT is fairly easy too – the user interface is polished and has no clear disadvantages. When you go onto the app, you'll find a tab that has the logo of a price tag. After you click the price tag, you'll see a button that is labelled 'Sell Your Sneakers' – clicking on this takes you to a different page where you are prompted to look up the model number of the shoes you want to sell. After entering the model number, you'll be asked a few simple questions about the condition of the shoe - I'd definitely recommend being truthful in answering these questions as GOAT can raise the fees that it takes from you if it believes that the information you entered is wrong. Details such as the fact that the box is a little damaged or the shoes don't have a tag if you list them as new would be needed – once again, I strongly recommend listing every detail, even if it seems negligible initially. For resellers, GOAT has a great tool – after all the questions it asks, it calculates the value of the shoe straightaway and gives you a breakdown of all the fees. Another benefit of using GOAT is the simple method of shipping you can use – with eBay and Stock X, the fees that sellers experience to send shoes can often eat a big chunk out of the profits from the shoe. I've seen shipping sometimes cost over $30 but it all depends on the size, weight and how fare you are sending the sneakers that you are selling. When considering the fact that a delivery charge of up to $30 for a pair of used sneakers that sell for $100 would be absurd; however, with using GOAT, you don't have to worry about this. GOAT has a partnership with UPS (I don't really know the details of this but it is great for sellers) which means that you only have to pay $5 for sending shoes – this is very beneficial because it means that more cash goes into your pocket and who doesn't love that?
However, as with any sneaker marketplace (and anything really), there are some drawbacks – GOAT is only good as a sneaker marketplace for sellers if you have a 'seller reputation' of 100+. If not, I'd suggest using another sneaker marketplace like Stock X or eBay. If you have a seller reputation of 50-69, there is a 20% commission by GOAT (seller fees) – now, this is just absurd. For selling a $200 dollar shoe, $40 dollars are instantly taken away from you. If you have a seller reputation of 70-89, there is a 15% commission. When compared to Stock X, the seller fees of GOAT seem preposterous however it gets better. If you have a sneaker reputation of higher than 90, the seller fees are 9.5% (the same as Stock X). If you have a reputation of above 100, the fees don't decrease lower than 9.5% but you get an advantage of others – you can upload additional photos of your shoes if they are used which makes your post more likely to be viewed and this makes the shoes more likely to sell. If you have a reputation of above 150, the seller fees stay the same at 9.5% but you can now list multiple sizes. Many sellers complain that the legit checking process of GOAT is quite 'stingy' – what they mean by this is that actually, GOAT is quite picky on certain things. This is the reason why I repeatedly stress the importance of listing all details about the shoes you are selling on GOAT, because if you don't, your seller reputation will go down and so will the amount of money you make.
Overall, GOAT is quite a good platform for selling sneakers. While it definitely has some advantages over other platforms like Stock X, there are definitely some drawbacks to using this platform. Advantages include the set shipping rate which maximises profits but the seller reputation can set a strict limit on what you actually earn. Furthermore, another advantages is the speedy sales but the disadvantage to counter that is that it takes longer for you to get paid through GOAT when compared to Stock X.
eBay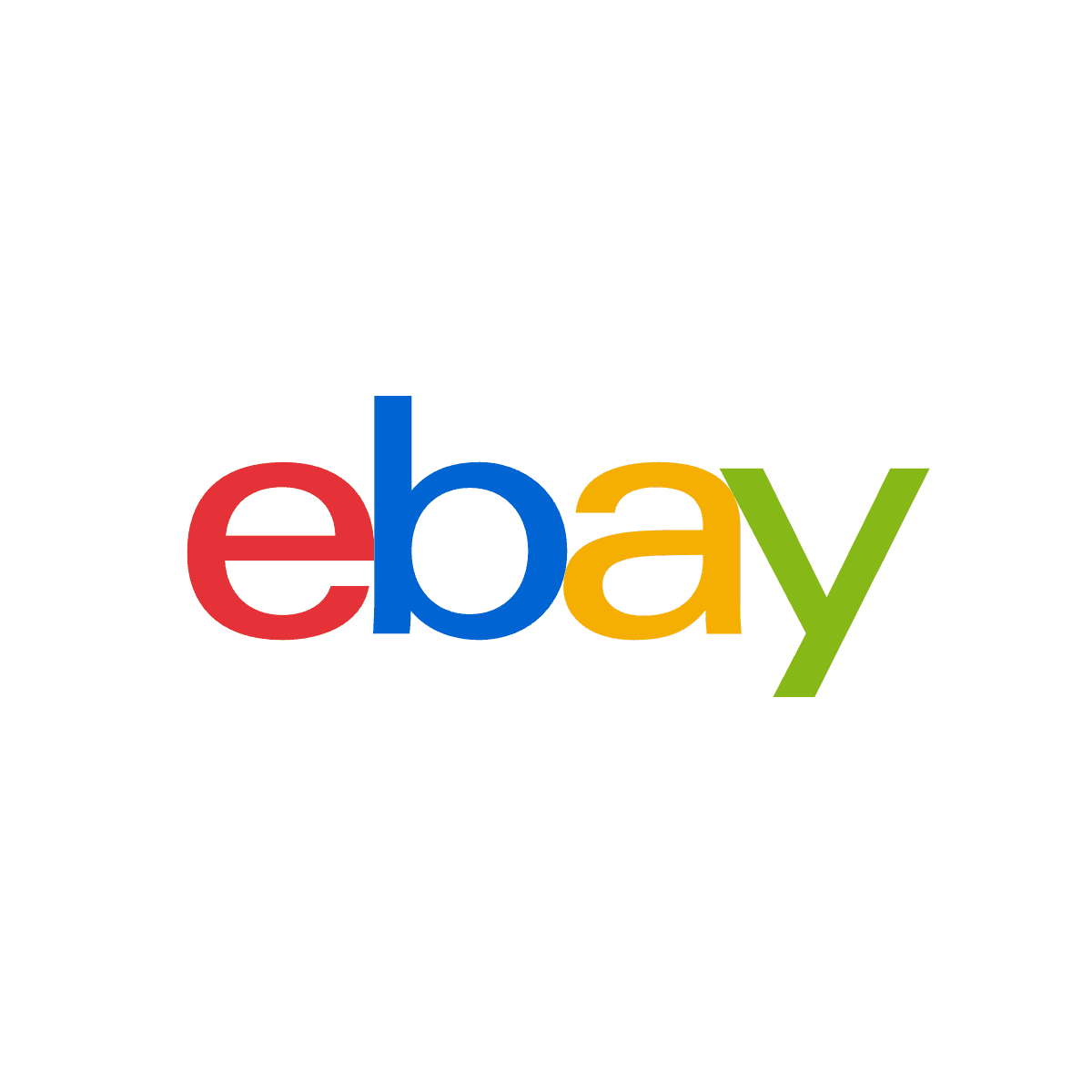 When it comes to an online sneaker marketplace, eBay is the OG – Wikipedia described eBay as an 'American multinational e-commerce cooperation' that was founded in 1995 by Pierre Omidyar. When compared to the other sneaker reselling platforms above, eBay has a long history. Additionally, without a doubt, eBay is the biggest company on this list. The numbers that eBay does are frankly out of this world – they earned $10.8 billion in revenue in 2019. When we think about the pandemic, I definitely started using online services like Amazon and eBay way more than before and thus, the revenue will be higher than the $10.8 billion that was made in 2019. Despite their long history, eBay was never the first choice for sneakerheads. This is because of the fact that there was no legit checking service offered by eBay – this meant that fakes were often sold on eBay and this made eBay untrustworthy for many buyers, including me. To this day, I have never bought sneakers from eBay but I might have to try it out after the new service they introduced. Recently, they started legit checking sneakers in an attempt to solidify their position as the best sneaker reselling platforms.
There is one huge advantage that eBay has over all the other sneaker reselling platforms on this list – they offer 0% seller fees on all men's and women's sneaker sales over $100. Yes, you heard me right – 0% seller fees if your shoes that you list sell for more than $100. That means that all you have to pay is delivery charges (more about that later) – for most sellers, this is enough for them to make the transition to using eBay as the preferred platform to sell sneakers. When compared to the 9.5% or more fees offered by Stock X and GOAT, the 0% sneaker fees is extremely appealing. What drove sellers away was that before the start of this year, eBay did not offer a service where they checked how genuine sneakers were. This meant that buyers didn't really trust eBay because there was a real possibility that they could pay large amounts for a pair of replica sneakers; due to this, shoes didn't often sell on eBay. This was further exaggerated for the shoes that sell for higher prices of above $1000 – most buyers were unwilling to risk a thousand dollars or more on a pair of sneakers that may end up being fake. The legit checking service drove buyers to platforms like GOAT and Stock X and thus also obliged sellers to move to this platforms because sneakers just weren't selling on eBay. However, with the introduction of the legit checking service, I think eBay played a great move in the $6 billion industry of sneakers. The process of legit checking is similar to the others but I'll still give you a quick rundown – sellers can choose the 'Authenticity Guarantee' option when listing a pair of sneakers on eBay's website. This lets buyers know that the seller is willing to get the sneakers they are selling legit checked – basically, if you don't tick this box when you are listing the shoe, many buyers will be driven away from your shoe. Obviously, if you put have a pair of fakes you are trying to sell, don't tick this box because they will not pass the legit checking process. As we all probably know, you can set a 'Buy it now' price for your sneakers but you can also accept bids – you can also set a minimum if the sneakers you are trying to sell don't get as much money as you were wanting. Once a buyer decides to buy your shoe, you ship it directly to a team of independent authenticators that carry out a detailed check to make sure that the sneakers are genuine. If they pass the check, the shoes are given an NFC enabled tag that lets the buyer know that the sneaker has been meticulously checked by a team of independent authenticators.
Any preowned or new sneaker over the value of $150 are available to go through the process of legit checking – additionally, brands that can be legit checked include Yeezy, Jordan and Nike but also some designer brands like Balenciaga, Gucci and Dior. This means that you can sell your used designer sneakers on eBay. It is something that happens on other platforms but without much success. Like GOAT, the legit checking process is quite stringent (this is good for buyers) but it means that sellers have to describe every detail about the shoe. For example, if the box of the sneakers is damaged and you don't mention this, your shoe will be returned to you and the funds will be returned to the buyer. Therefore, like with GOAT, I'd say you have to be extra careful that you mention expand imperfection or detail about your sneaker as it can be the difference between your sneakers selling or not. When selling on eBay, I'd say that you avoid buyers with 0 feedback – this may seem like quite a weird precaution but it's worth it in the long run. If someone has 0 feedback, it means that the eBay account is brand new – this may be a cause of concern as it means that the person behind the eBay account is a scammer. While eBay has been cracking down on scamming through their website, it is better to take your own precautions too. Furthermore, when selling, many buyers will message you and ask you to do transactions directly - don't make the mistake of doing this. Always make any transactions through eBay because the website provides you with seller protection; if you do any deals outside of the website, you won't be protected and it is not worth taking the risk.
Overall, eBay seems like the best option for sellers – the newly introduced legit checking service and the 0% seller fees make it a great option. However, the delivery fees (you have to pay for the sneakers to be delivered to the independent authenticators and then from them to the buyer) can sometimes be absurd. Sometimes, the delivery charges with eBay will be the same as the 9.5% seller fees through GOAT and Stock X so don't let the 0% fees be the only thing that makes you want to sell through eBay. Moreover, eBay hasn't earned the tag of being a trusted marketplace as of yet; many buyers will be driven away by the prospect of replicas and this is something that will haunt the success of eBay as a sneaker marketplace.
Depop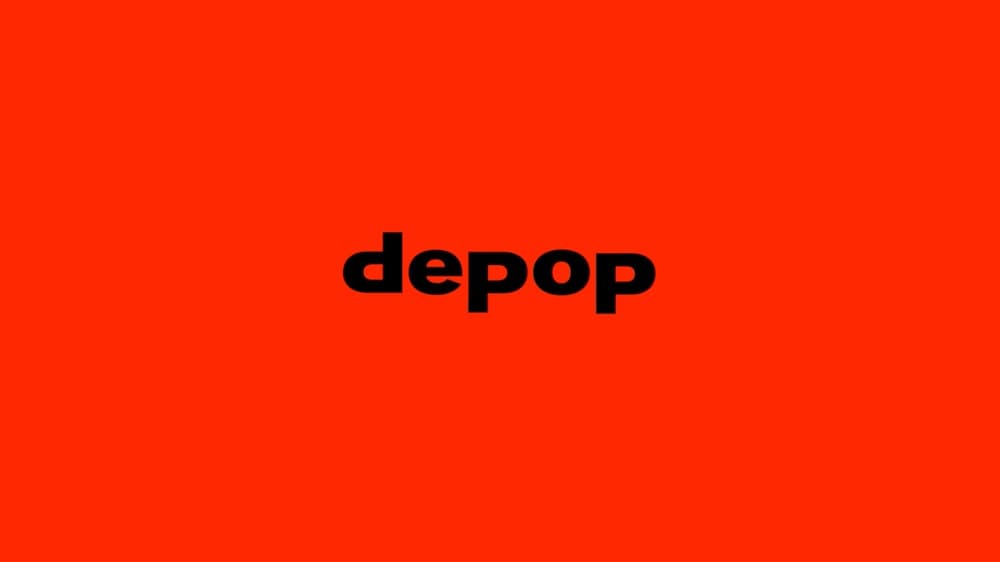 Depop is another marketplace that is used to trade mostly used goods like clothes, handbags and shoes. Depop's origins are in my hometown of London – in 2011, Simon Beckerman came up with the idea that has now evolved into a multi million company. Depop is run solely through an app that allows individuals to post and sell items to groups of people – similar to instagram, you can follow sellers and keep up to date with what they are selling. Many celebrities also sell used clothes and sneakers on the Depop app and it is often a good way to snag an article of clothing or a pair of sneakers you have wanted for a reduced price.
Depop acts as a middleman for sellers to reach a wider audience of buyers however in my opinion, it doesn't act as effectively as the other marketplaces on this list. Depop doesn't feature a legit checking service which drives away quite a few buyers however it's system of following can negate the effect of this – you can easily follow buyers with good reputation on the app and choose only to deal with them. As I said, you can choose to only buy from high-profile sellers on the app which definitely reduces the risk of buying a pair of replicas but doesn't completely get rid of it. Despite the attempts by Depop to counter the legit checking service through reviews and following sellers on the app, I think it doesn't have the same effect – the knowledge that the shoes you are wearing are 100% genuine provides a security net for buyers. Depop also charges a 10% fee for all sellers - this is higher than most of the marketplaces on this list and this reduces the appeal of depop further for a serious reseller. Depop says that the 10% selling feee is in place to 'keep the app up and running, release new features, provide Buyer and Seller Protection and pay our employees'. These are all valid reasons however when you consider that selling a pair of sneakers for $100 will mean that $10 are taken away from you instantly, it does seem a little bit extortionate. Furthermore, there are further fees – there is a standard transaction fee of around 2.9% (another $3 goes out of your pocket and into the pockets of Depop). In addition to this, you also have to pay delivery fees which reduces fees further.
However not all is bad – I think that depop offers a good alternative to services like Stock X and GOAT for those who lives in Europe or the UK. Like Stock X is very popular in the US, Depop is quite popular in Europe and the UK. Furthermore, I think Depop has not been designed with the demographic of serious resellers in mind. I believe that Depop has been created for the casual reseller that wants to make a bit of extra cash by clearing out their wardrobe or by selling a pair of shoes that they are no longer fans of. Furthermore, Depop doesn't really have any 'hypebeast' items over the price range of $1000; most items on there are below the $100 range which further solidifies the assumption that Depop is made for casual rather than serious resellers.
Overall, Depop isn't a great platform if you are a serious reseller that is trying to move large amounts of shoes at a time. Furthermore, I'd go as far to say that Depop is exclusively a 'used' sneaker selling platform